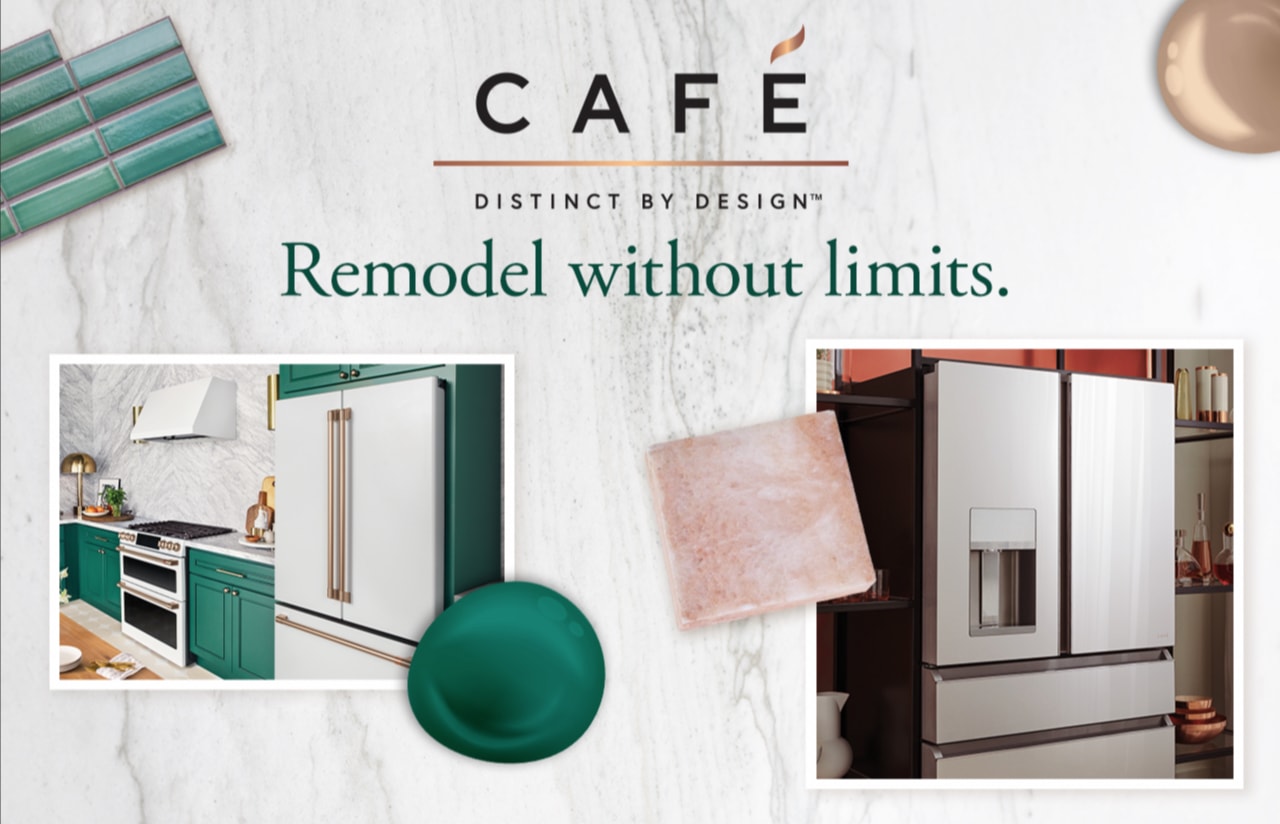 Remodel Reward
Receive up to a $2000 rebate with purchase of select Café appliance suite combinations.
How to get your $2000 Café Visa® Prepaid Card*
Buy 3 Café Appliances = $200
Buy 4 Café Appliances = $500
Buy 5 Café Appliances = $1000
Buy 6 Café Appliances = $1500
Buy 7 Café Appliances = $2000
SHOP NOW
Customizable Professional Collection
Matte White, Matte Black & Stainless Steel
Make your kitchen unforgettable with interchangeable Brushed Copper, Brushed Bronze, Brushed Black or Brushed Stainless hardware.
SHOP NOW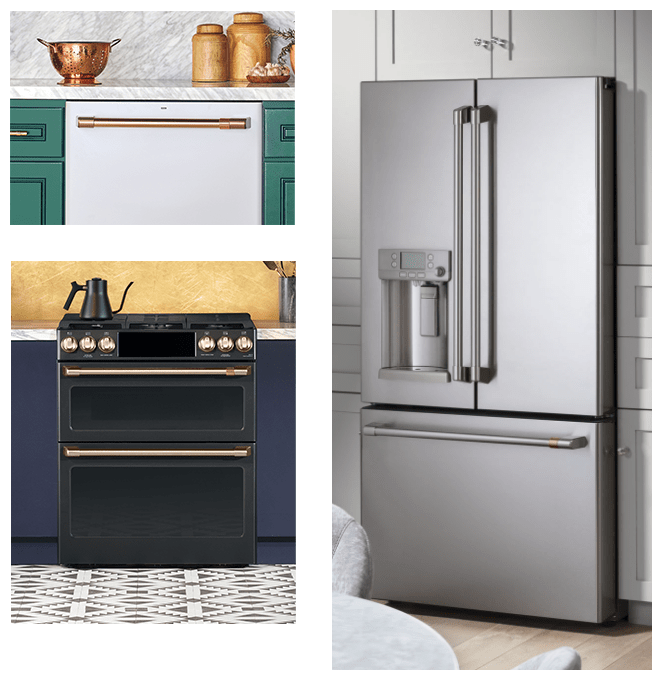 Modern Glass Collection
Platinum Glass
Our newest collection reflects the colors and designs of your kitchen. Sleek and contemporary, these appliances match your modern mood.
SHOP NOW